To assist you in your shopping experience, we have added Size Charts to the product description of items so you can quickly check which size you need.
Check below to find out where you can find the Size Chart: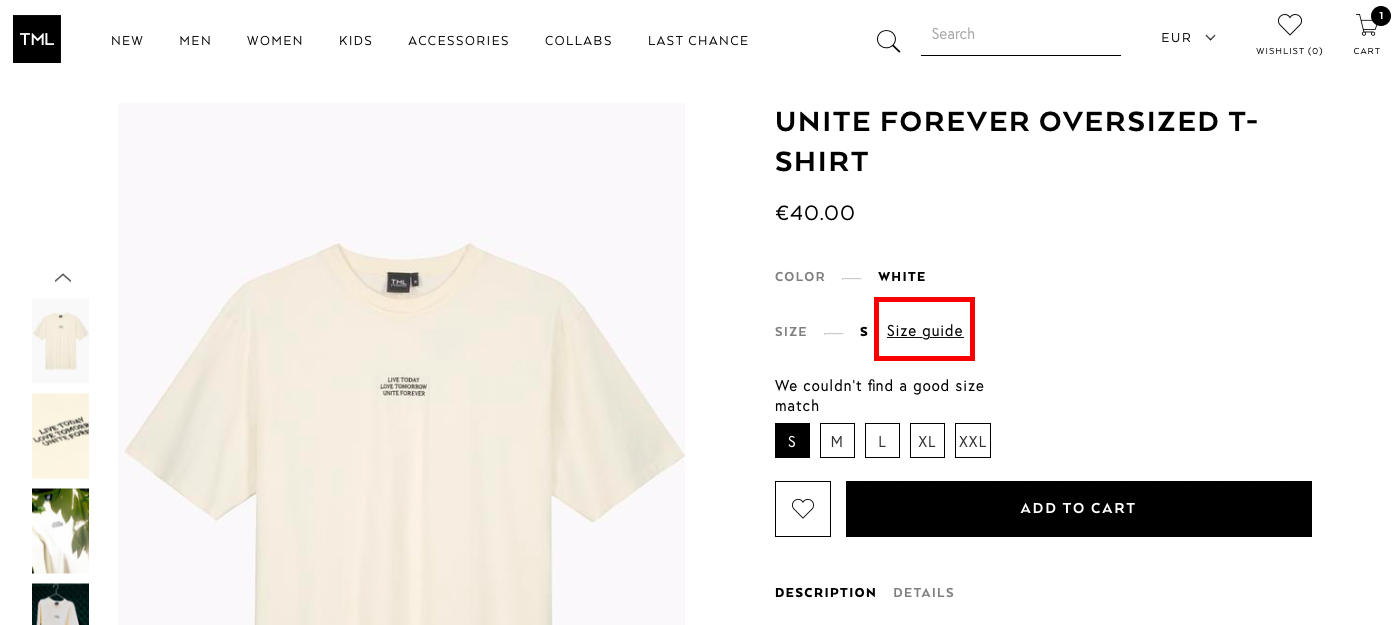 These size charts are measured for each individual product. Can't find the size chart of an item you're interested in? Contact our Customer Service and we will be happy to help you!